Raise a glass to beautiful Baltimore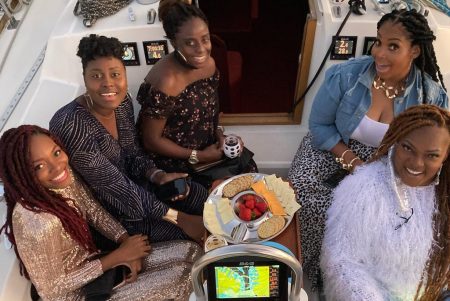 Come enjoy a Wine and Cheese Sunset sail with us and immerse yourself in a beautiful evening on the water! After a short safety briefing, we'll head out in to Baltimore Harbor to take in the sights of the city from the best vantage point, the deck of Condor, our 36′ sailboat. As you relax and enjoy the evening, we will provide a glass or two of wine along with some cheese and crackers. As the evening winds down you will enjoy the spectacular colors as the sun sets over Fort McHenry and the city.
Our goal is for you to have the most relaxing evening as possible. Therefore, we provide Chardonnay, Cabernet, and a variety cheeses, crackers, and fruits for you to enjoy while we sail.
We leave from the docks of Tindeco Wharf, and head out into the harbor. You will see the historic remains of the rail car lift in Canton. after sailing past Baltimore's Statue of Liberty, we will head towards the inner harbor and sail past Under Armour, Domino Sugars, and Broadway City Pier. Afterward, we can head out of the harbor and sail past Fort McHenry and see some of the industrial side of the Port of Baltimore. As the sun sets, the fading glow of oranges, reds, and purples painted across the sky silhouettes our beautiful city.
Our sailing charter in Baltimore can be booked as part of a group or as a private experience. Book now and Come Sail with Us!
Book on AirBnB Experiences – Sunset Sail with Wine and Cheese or contact us to schedule a different date and time!
Charters and lessons
Are you interested in more sailing and boating opportunities? Check out a few of our popular charters and lessons below.