Introduction to Sailing
Confidence Starts with Comfort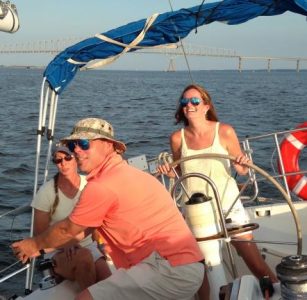 Have you ever thought about learning to sail, but were not sure? Maybe you have heard that it can be uncomfortable. Perhaps you have heard that you will get wet, or fall in the water. That is not the case with our sailing lessons. We feel strongly that the best way to learn is in a safe comfortable environment, and that goes for sailing as well.
Our Introduction to Sailing lesson is taught on Condor, our Sabre 36. She is a solid, stable, and comfortable boat, yet she is responsive enough to provide the feedback you need to help you learn quickly.
Maybe you are not sure that sailing is for you and you just want to give it a try to see it you will like it. Our two-hour sailing lesson is a good way to try sailing without making a large commitment.
Private Sailing Lessons
Reach your sailing goals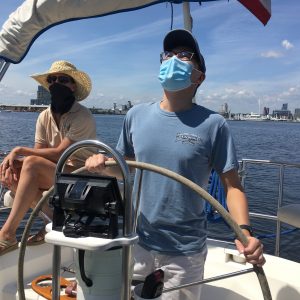 In addition to the group lessons listed above, we also offer private lessons! We can help you achieve your sailing goals, whether it is confidence to day sail on the bay, or go cruising down the coast. We offer training on our 36 foot Sabre sailboat. Or, if you already have a boat, we are happy to come help you reach your sailing goals on your boat!
Powerboat Training
Powerboat training to meet your needs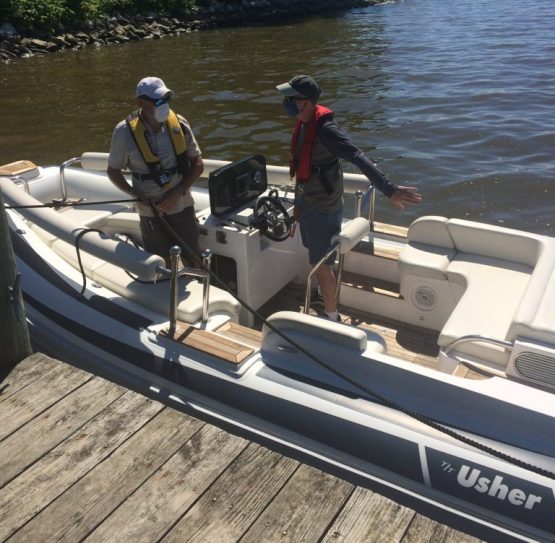 Powerboating can be a great activity for family, friends, or even by yourself. It can be fun and exhilarating, but there are also safety concerns. Because of this, we offer training to help ensure your safety. Whether you are planning to get a powerboat, already own a boat, or just want the ability to rent on for a day, we have the training for you. We provide both organized US Powerboating: Safe Powerboat Handling courses as well as private powerboat training.